Our Offer
Since the pandemic began, we have been delivering weekly sessions for young carers online. We have two groups, one for children aged 5 to 10 and one for young people 11 to 19 (or up to 25 with SEN/disabilities). Our activities are really varied but include teambuilding fun, arts and social activities. We also deliver activities focused on helping you to live safe and successful lives (more details below).
We also recently launched a monthly session for parents too.
To find out more about what's available and how to get involved, please email Aliya at [email protected] or call 07547 559 050.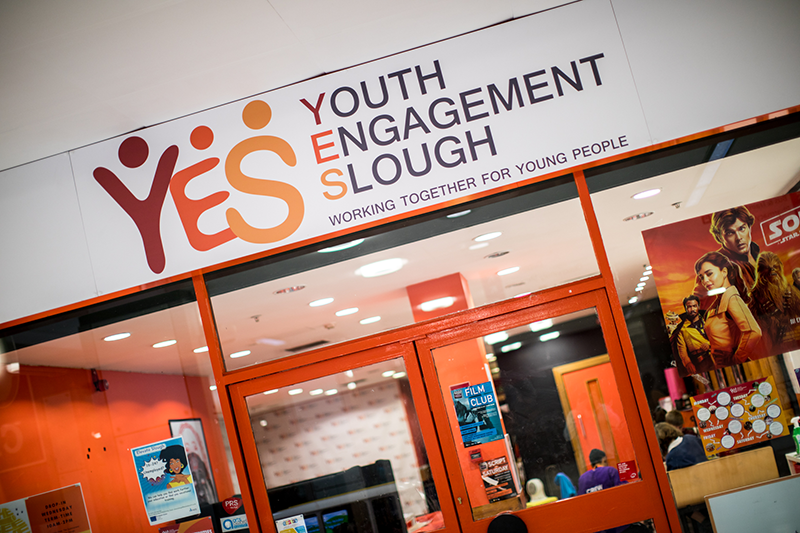 In recent years we have also provided a summer programme for young carers with additional activities throughout the summer holidays.
The majority of our activities are focused on enhancing your life outside of caring. This looks like free trips to Thorpe Park, barbecues and beach trips in the summer, bowling and an annual Christmas dinner.
We are also committed to ensuring you reach your potential. It is widely recognised that young carers do not have access to the same educational opportunities as peers that do not have a caring role. This looks like taking young carers from Slough to the University of Reading to support young carers to consider steps towards further education.
Many young carers struggle with their own health and wellbeing. We try to help young carers in Slough stay healthy with sessions designed to help you look after your physical and mental health. This looks like physical activities with our partners Active Slough and practical mindfulness sessions.
Lastly, we believe young carers should be recognised and celebrated. This looks like working with young carers to deliver awareness-raising activities, such as presentations in schools and more recently, to GPs and health professionals. Celebrating young carers involves participating in local and national events designed to recognise the incredible contribution young carers make both to their own families and our communities.
Want to know what's happening?
Follow us on social media for the latest updates or contact us and we would be happy to talk through what's coming up.
A Digital Offer
There is also an online resource for carers to support them in their caring role. It is free to use and includes specially tailored Apps, guides and training courses:
• jointly – a mobile App to help make caring a bit easier, less stressful and more organised
• About Me – an e-learning course for carers that aims to help build resilience for caring
• Upfront Guide to Caring – this is an online assessment tool that directs carers to specific sections of Carers UK's website for information relevant to their situation, and then produces a short action plan to help carers plan their next steps.

For access, create an account on carersuk.